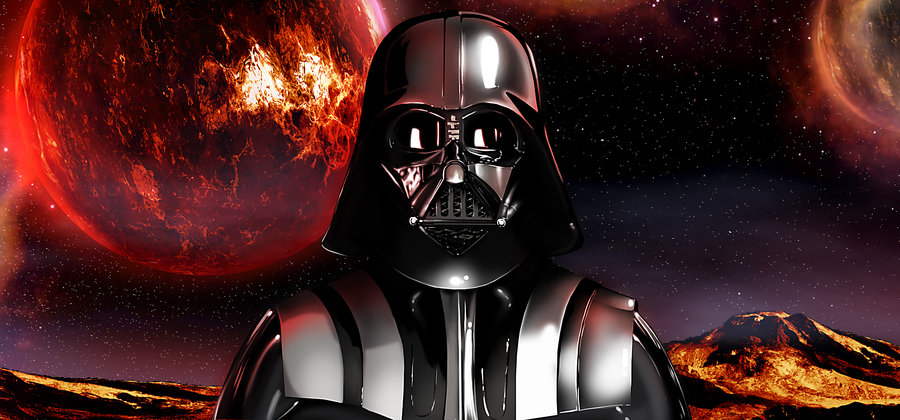 This is a collection of oneshots that all fit into the same universe, but posted in no particular order!
In this one Vader has turned double agent for the Rebellion about three years after ROTS, and Leia is now his primary contact with the Rebellion.
Star Wars – Shape-Changer
Synopsis
His Master liked to say that Vader was born in fire on Mustafar. But Ekkreth was born in the desert.
Excerpt
Tatooine hadn't changed.
The suns still blazed, and the heat still beat down, and the sand still got everywhere. That last, especially, was true. Vader could feel it grinding against his metal bones.
He didn't feel the heat anymore, not within this climate controlled life support suit. And he didn't feel the burning of the suns, either, or need to shield his eyes against the light or his skin against the biting wind. But he still felt the sand. That would never change.
He almost welcomed it.
"The cooperation of the Hutts is vital to securing the territories of the Outer Rim," his Master had said, with that slow, mocking smile Vader had come to know all too well. In the before time, Vader had thought he reserved it for foolish bureaucrats and pandering politicians, but he knew better now.
He knew quite a lot of things now.
(He knew Padmé, dead because of him, dead because he lived. He knew what Master had done, knew the price for which he'd been bought. He knew his name now: Vader, his name because it was the name that Master gave him, and he must obey his Master. He knew that more than anything.)
"I am sending you to Tatooine, Lord Vader," his Master had said. "Do not fail me."
And Vader had bowed, and ground his teeth, and gone to Tatooine.
He hated his Master. Hated him more than he had ever hated anyone else, hated him with an ancient, suns-bright hatred that was far older than Palpatine himself. Hated him, and obeyed him. Vader knew his place.
So he'd stood there, before Jabba the Hutt's throne, and looked at him and known how easy it would be, to simply squeeze, to listen as the breath left that quivering slug's body. And instead he'd offered Jabba greetings from the Emperor, and the promise of greater wealth and prestige if he cooperated.
Vader knew his place.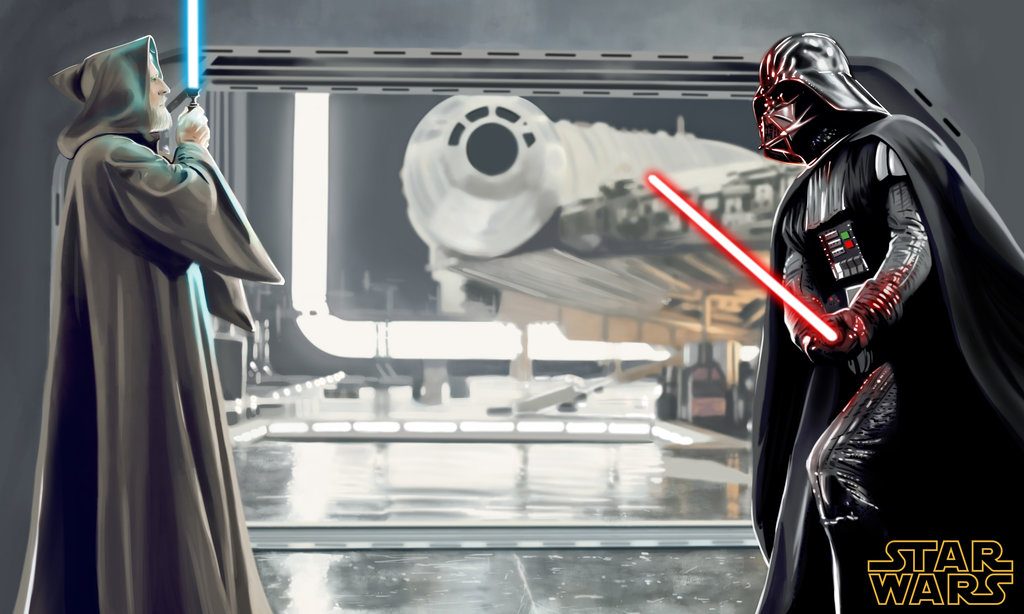 Star Wars – Decryption Codes
Synopsis
Newly appointed Senator Leia Organa meets Darth Vader for the first time. And then she meets Ekkreth.
Excerpt
Leia Organa, newly appointed Imperial Senator for Alderaan, had been quite thoroughly briefed before her arrival on Coruscant.
There'd been the private meeting with the Queen (which was really just a chat over breakfast – it was hard to maintain formality when the Queen was also your mother). There'd been the official briefing with the Queen's Council, and the extensive reading she'd been given on the history of her position, her role and responsibilities as a representative of Alderaan, and a good deal of background material on the history of the Imperial Senate and its various members. There'd been the official welcome packet from Coruscant (which she found much less useful, but which she read through anyway).
And there had been the other briefing. This one was conducted secretly, in a room swept three times for bugs, and no records of the meeting were ever made. She left it with codes, names, and numbers committed to memory, and the knowledge that she held a world's fate in her hands.
None of those briefings had prepared her for meeting Darth Vader.
She'd bowed to the Emperor, made the proper obeisance and observed all the pleasantries, and she thought she'd done an admirable job of keeping her revulsion from showing on her face. He hadn't even seemed especially interested in her: there were four other new senators being received as well, and the overall impression she had of Palpatine was of someone just barely tolerating tedium. She wondered why he bothered. He was the Emperor, after all.
"This is Lord Vader," the Emperor had said, waving an almost careless hand. "He will continue the introductions." And that had been the end of the audience.
Leia was underwhelmed. She'd prepared herself for an immediate test of her acting skills, for keeping a blank face and steely eyes in the face of supreme evil, and he'd barely even looked at her.
"This way," Vader rumbled abruptly, and he swept off without a backward glance at any of them. Leia exchanged a look with her colleagues, but Vader showed no signs of slowing, and she had to half-run to catch up to him.
He was utterly inscrutable. His voice was a carefully enunciated baritone, nearly toneless for all that, and she spent the first half of their whirlwind tour around the Senate Hall trying to decide if it was robotic or a sarcasm so finely honed as to be nearing performance art. By the time they reached the Senate rotunda, she still hadn't made up her mind.
"The Emperor is pleased that you will all be joining him in his efforts to improve our great Empire," Vader said. His voice was rich with resonance and still, somehow, managed to sound perfectly flat.
Leia blinked.
Star Wars – A Larger World
Synopsis
In which Leia discovers she is Force sensitive, finds herself a teacher, talks politics with Darth Vader, and reaches all the right conclusions … about the wrong parent.
Excerpt
For as long as she could remember, Leia had had the dream. It was the same every time: a woman, unknown but strangely familiar, with dark hair and sad eyes. She was beautiful. She would smile at Leia, kind but distant somehow, sad. That was the overwhelming feeling. Sadness.
When she woke from the dream, that was what Leia remembered. The woman's beautiful eyes, and the sadness in them.
She thought the woman might have been trying to tell her something, but she couldn't guess what it was. There were never any words in the dream.
She never told her parents about it. She wasn't sure why, except that the dream felt like something that should be a secret. This woman was hers, in a way Leia couldn't explain.
Over the years, the dream became almost a comfort for her. As the Empire announced ever more oppressive policies, and more and more of her father's Rebel agents disappeared, and Leia herself became more involved in the Rebellion, the woman's sadness became her strength. Leia couldn't afford to be afraid, or sorrowful, or even simply young. But the nameless woman could weep for her. The woman could smile at her with her sad eyes and Leia would know that she was not alone, that there was someone to mourn all the wrongs of the galaxy.
And then Leia met Ekkreth, and everything changed. Even the dream.
Star Wars – The Emperor's Speech
Synopsis
Leia hates the Emperor's interminable speeches. But they're slightly more tolerable when she has someone to mock them with.
Excerpt
Leia shifted uncomfortably against the hard plastic chair of her senatorial pod. She wished this session would end. She wished the applause would end, at least. She looked down at her own applauding hands, and almost hated herself for them.
Below, standing alone on an elevated platform in the center of the great rotunda, haloed in light, Emperor Palpatine raised his hands for silence.
The applause stopped immediately.
Leia felt a nudge against her mind, the mental equivalent of someone tapping her on the shoulder, and she fought the urge to grin. It wouldn't do to have any too-obvious emotional reaction, not when the Emperor had called for complete attention.
Keeping her face carefully blank, she adjusted her mental shields, just the way Ekkreth had taught her, and waited.
Seven spark plugs says he's going to start off on the horrible decadences of the Old Republic, and the necessity of vigilance to keep our Empire secure and strong, Ekkreth's voice said dryly in her head.
His mental voice, she'd learned long ago, sounded very different from the mechanically-controlled baritone she was used to. She wondered sometimes if this was his true voice.
Leia maintained her appropriately severe expression, but mentally, she allowed a laugh to transmit across the link. No thanks, she thought. I don't take bets I know I can't win.
She didn't look at Vader. She knew he was standing unobtrusively at the top level of the rotunda, nearly directly across from her. She also knew that he unnerved most senators, and that there was what amounted to an unspoken collective agreement to ignore his presence. She couldn't behave any differently.
Below, the Emperor was decrying the excesses of the Old Republic and praising the peace and security of the Empire in comparison.
Leia sighed mentally. I think I must have heard this same speech at least twenty times, she thought.
She felt a strange, shuddering kind of mental blink – a feeling that would have been a snort of disgust had it been vocal. Only twenty? Ekkreth thought at her. How dreadful that must be. His mental tone was dry as dust.
Leia fought the urge to laugh again. What? Don't tell me he's been using the same speech for over fifteen years?
Longer, Ekkreth said flatly, and then, Our Empire is kept strong through Order and Vigilance. We will prevail over this Rebel threat, because the forces of Order always prevail over those of Chaos, and because we are Strong and –
Leia had to bite her lip to keep from laughing, and even that almost wasn't enough. It sounded like an echo in her head. Below, Emperor Palpatine was still speaking, and it was nearly word for word the same as the bone dry speech she heard in her mind.
Why Your Majesty! she thought. Your speeches are so memorable! So inspiring!
She felt a pleasant buzzing across the link, like a deep chuckle. Oh yes, Ekkreth said. I recite them to myself every morning, you know. It keeps me motivated.
Leia snickered. I just bet it does, she thought.