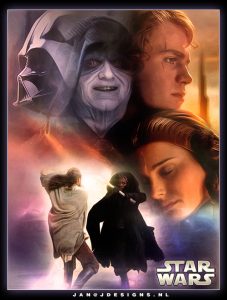 Ringworld are theoretically possible so far outside the concept of fantasy, unlike Dyson spheres that literally defy the laws of physics.
A Dyson sphere is a hypothetical megastructure that completely encompasses a star and captures most or all of its power output.

The concept is a thought experiment that attempts to explain how a spacefaring civilization would meet its energy requirements once those requirements exceed what can be generated from the home planet's resources alone. Only a fraction of a star's energy emissions reach the surface of any orbiting planet.

Building structures encircling a star would enable a civilization to harvest far more energy.
Additionally, ringworlds would be preferable to cityworlds like Coruscant, simply due to their longevity granted by their capacity and proximity.
If they can construct Death Stars, which economically should not actually be that expensive for a civilization (in contradiction to the lore in star wars, a Galatic Empire should be able to mass produce to those things with relative ease, albeit asteroid flinging is still more effective) that can build and has multiple city worlds, a ringworld would be at most, difficult, but hardly impossible.
So why build city worlds like Coruscant?
Why are there only a few ringworld-worlds in Star Wars?
The Ringworld (Not Niven)
Planets last longer, and they're free. Also much more ecologically friendly.
Let's say the average inhabited planet can sustainably handle a billion people. And let's say the series takes place in about a third of a dwarf galaxy the size of the Small Magellanic Cloud (~7 million stars, a third is 2 million and change). If 0.1% of planets are inhabited, you've got 2k planets and a total population of two trillion. Which is mindbogglingly huge still, but it's small enough that you can imagine having an empire spanning its majority.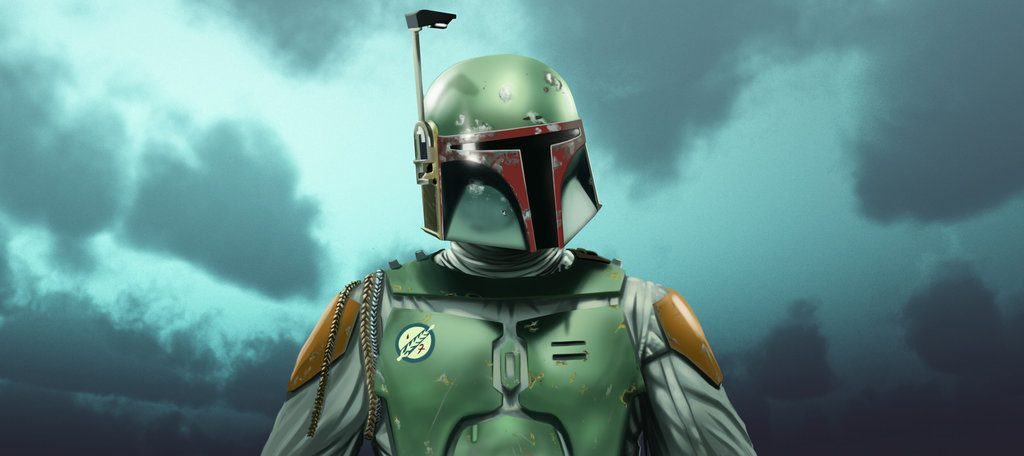 On the other hand, let's say the Star Wars galaxy is the size of the Milky Way — 200 billion stars. We'll keep the rest of the numbers the same. Now we get 20 quadrillion people. Let's say there's also tech and political will to support much higher population densities. That could get us up to 400 quadrillion.
Terraforming to let people live around 1% of stars. That gets us 4 Quintilian.
Trade
Now the big question is: what do they trade for?
Every planet is big enough to have tons of labor available which makes the population size is like malleable in your hands.
Every planet is big enough to have ample of resources available. A cautious planetary government, in the face of political and economic instability as provided by a civil war, would be scrambling to make itself self-sufficient.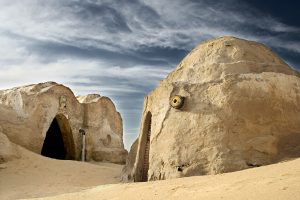 Luxury goods for the elite? Maybe. Tourism? Sure. IP trade? Yeah, I can see a good trade in Bith documentary holovids, Wookiee music, and Selonian automation software.
Unobtainium?
Here on Earth, we might be within a hundred years of fusion building whatever elements we need, and it's a small step from there to a universal constructor. If you can point a scanning tunneling microscope at it, you can produce it — at least within a thousand years of producing your first hyperdrive.
So unobtainiums are hard to invent.
Without significant trade, you don't get significant piracy. Piracy is one good reason to form interstellar military agreements.
Interstellar Military & War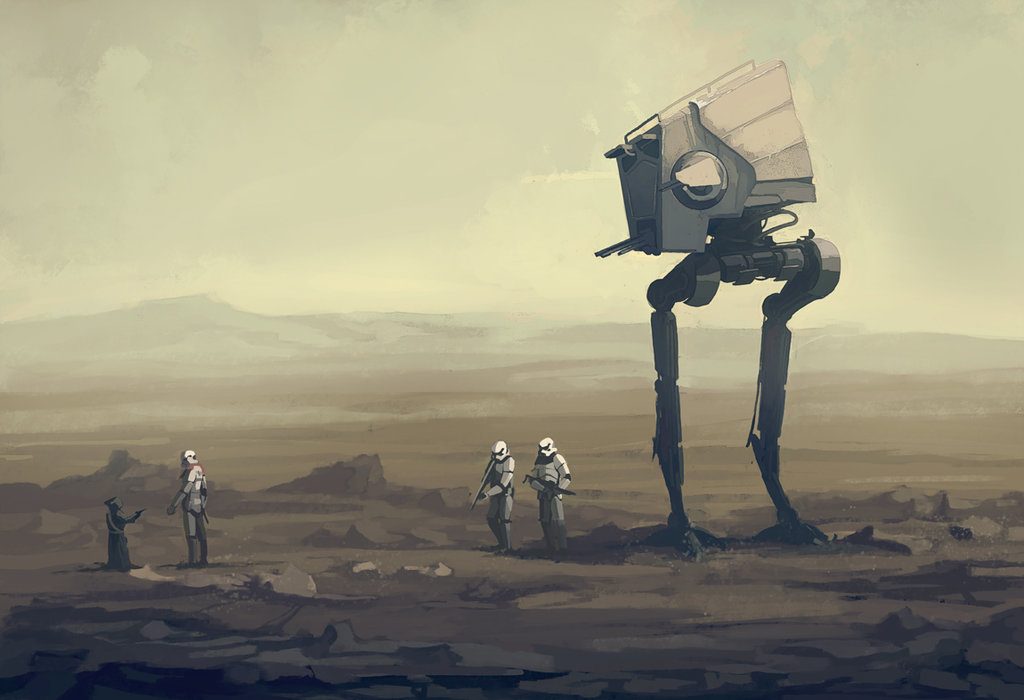 Another way to get interstellar military arrangements is with war.
But without significant trade, you can't profit from a war. This means you can have xenophobic wars: I'm invading your planet to kill you all. However, ballistic relativistic strikes are so much more efficient. So you can't get xenophobes creating wars until you have shields that can fend off an asteroid massing several million tonnes traveling at 0.5c.
The xenophobes simply win.
You can have religious motivations for war. Or glorious leaders looking to aggrandize themselves by invading another planet, but that would be hideously expensive.
Not terribly stable, either.
So, interstellar military agreements are unlikely. That means the Republic is unlikely. Which kind of removes the entire point of it.
You might get an Uplift Society going around. One of the early blooming planets decides to survey the stars. They find intelligent life on other planets. They decide to intervene to help those fellow sapient beings survive and flourish. This could easily produce interstellar goodwill and friendliness. But why would it progress to the Republic? What problems are they trying to solve? What happened where they had to choose between standing together and hanging separately?
That's not an easy question to answer.
Reference
Coruscant
Coruscant (pronounced /'kɔɹəsɑnt/), also known as the Imperial Center during the Imperial Era, was a planetary ecumenopolis in the Coruscant system of the Core Worlds. Arguably one of the galaxy's most influential and important planets, its cosmopolitan culture and location at the end of several major trade routes gave it the unofficial designation as the "center" of the galaxy. It served as the hub of galactic culture, education, fine arts, technology, and finance.
It was on Coruscant that the galaxy based its universal dating system. Where humanity had first arisen was a source of debate, but it was generally accepted that Coruscant was the homeworld of the human species. Regardless, much of its population also consisted of non-native alien races from across the galaxy.
The towering skyscrapers of Galactic City, and its long history as the center of political power from the time of the Galactic Republic to the age of the Galactic Empire, established that whoever controlled Coruscant, controlled the galaxy. In addition to its political affiliations, Coruscant was the location of the Jedi Temple, which served as the headquarters of the monastic Jedi Order.
In 5 ABY, the New Republic chose to break with a millennium of tradition by rotating the galactic capital from one member world to another instead of housing it solely on Coruscant. Despite losing its status as the center of galactic power, Coruscant would go on to gain representation in the new Galactic Senate.
Terraforming
Terraforming Mars
Terraforming of Mars is a process of planetary engineering by which the surface and climate of Mars would be deliberately changed to make large areas of the environment hospitable to humans, thus making the colonization of Mars safer and sustainable.
There are a few proposed terraforming concepts, some of which present prohibitive economic and natural resource costs.
As of today it is not feasible, using existing technology, to carry out any activities that significantly increase the atmospheric carbon dioxide(CO2) pressure or provide any significant warming of the planet. Any climate change induced in the near term is likely to be driven by greenhouse warming produced by an increase in atmospheric CO2 and a consequent increase in atmospheric water vapor.
These two gases are the only likely sources of greenhouse warming that are available in large quantities in Mars.