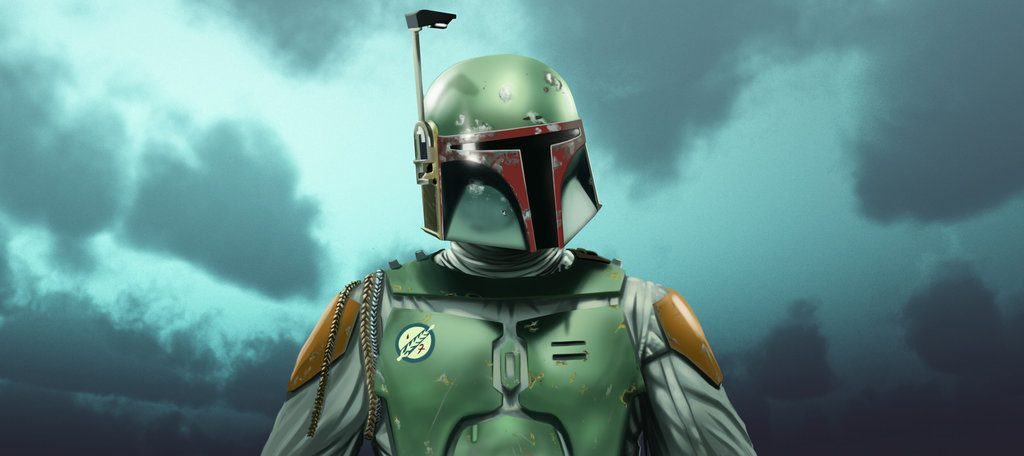 Boba Fett vs Han Solo
A Hero Is Only As Cool As His Villain
Everybody wanted to see this in the TFA, but then I guess the movie was long enough and some things had to be sacrificed.
But…
Boba Fett vs Han Solo!
Well I guess that we will never see it now, but there is a nice alternative. One that I would call video fanfic.
I watched it, and despite expecting it to be cheesy and fan-servicey, enjoyed it as well. Boba Fett had a menacing vibe which the original scene never had. Sometimes you can just imagine the way a scene could have been cooler, and with a little ingenuity it's possible to see it come to life. It was so strange to have Old Man Ford be actually excellent as Han Solo and see the scene let him down. Crystal Skull-like in its lameness.
That is what happened with this video.
Kanji was alright but with the addition of Boba, it gets a lot better.
A few changes were made, but made well, Slave I was added to the ships boarding the freighter which Han looks at in the monitor. The dialog was removed to not reference who tracked them down.
Now we see an imagined version of Boba Fett, one who survived the Sarlaac pit, who was scared enough by that close call that he travels with a posse, who is catching up with Han Solo for what he hopes will be the final time.